Size, screen quality, sound bars, smart functionality – the checklist of things you need to know about before you settle on your dream cheap LED TV. We're going to make it easier for you to buy your next TV by making you a checklist that will help you to narrow down your options and choose your perfect TV in no time at all.
SIZE AND SCREEN QUALITY
These two qualities must really be chosen together, as they will dictate where your TV can be placed for optimal viewing. To explain this, we must first understand the differences between the available resolutions that you can buy TVs in.
Most DVDs are stored in 480p resolution, which is one of the lowest resolutions available on modern TVs. If you wanted to watch a DVD on a 45" screen, it would be best placed around five metres away from you to stop your eyes from being able to pick out individual pixels on the screen.
Sadly, as you increase the size of the screen, you also need to increase the distance between you and the TV which may mean that going bigger isn't always better – that is, unless you also increase the resolution.
For example, if we take our previous example, the 45" 420p TV, and upgrade it to a 720p then you can half the viewing distance. Alternatively, if you already have plans to put the TV five metres away from your sofa because that is how your living room is set-up, then you might be interested in knowing that upgrading to 720p could allow you to nearly double the screen size before you would start to see the pixels. This means that you could be showing off a huge screen whilst retaining great quality.
720p is far from the height of TV resolution quality, however, as 1080p (HD) and 2160p (4K) have been available for a while now, and even cinema-quality 8K screens can be bought if you know where to look. As a rule, the better the resolution, the less you have to worry about the size and distance of your screen affecting your viewing experience.
LIGHTING
On a similar note to screen quality, you may also be interested in spending a little extra to get a TV that has full-array backlighting technology. Backlighting means that the brightness of the TV screen is evenly spread across the entire screen because tiny LEDs are placed at regular intervals.
Compare this to edge-lighting which only places LEDs around the edges of the screen and direct light into the screen. The issue with edge-lighting is that the centre of the screen can often seem a little dim compared to the edges the light is strongest. The benefit of edge-lit TVs is that they are often thinner than a TV with full-array backlighting, so an edge-lit will look very sleek in your living room.
SOUND
Many manufacturers rely on the fact that customers are viewing televisions in shops and stores, they won't have an opportunity to judge the quality of the sound. This results in lots of televisions being made with questionable sound quality and buyers being expected to pick up the slack by investing their money and time in finding a soundbar.
You shouldn't have to spend your free time correcting a mistake made by buying a TV with poor sound quality, so instead try to check which suppliers had input on the television's sound system before you buy. This will be easier to do if you are buying online, as you might struggle to hurriedly check the manufacturing details and reviews on your phone's mobile data in a store. Trusted sound engineers include Dolby, Siemens and Philips.
SMART TV
When looking for a new TV, you might want to consider how Smart it is. We're talking about features, connectivity and apps which can enhance your viewing experience, making it easier to catch up on your favourite shows and even stay in touch with your family.
The world of watching is changing so that you are no longer tied to watching your favourite shows at the precise time that it airs, at least not with a Smart TV. If you already pay a TV licence, then you can download the BBC iPlayer app for free to ensure that you'll never miss another episode of Downton Abbey, Blue Planet or Doctor Who.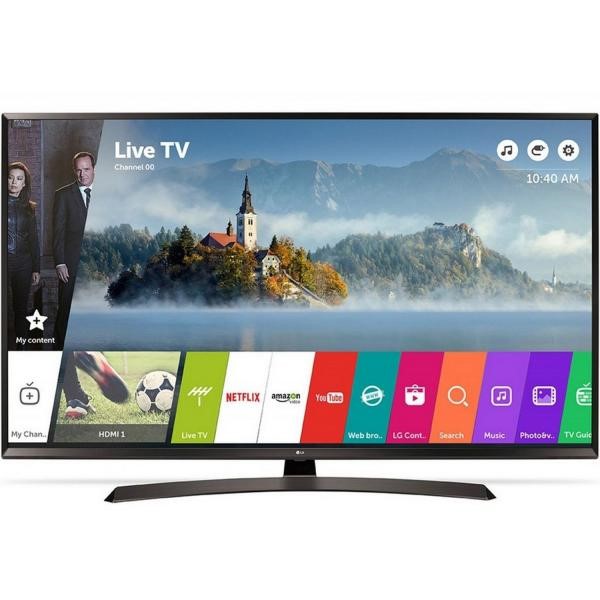 Once you've checked your TV against all the aspects mentioned in this article, you can be sure that you won't have any nasty surprises down the line. The only thing you have left to think about is how much you are really willing to pay for your dream TV, but when you've come to your conclusion don't forget to return to our site to peruse our best cheap LED TVs for sale.