No one knows what the future will bring, but we have a general idea when it comes to the future of TVs. As experts in the TV industry, you can trust us to deliver detailed information on the latest products to help you choose your next display. In this article, we're looking at the reliability of OLED technology, the progression of 8K, micro LEDs, modular and rollable screens, and where technology is with producing holographic images.
CURRENT CONCERNS OVER OLED
OLED televisions are the present of television technology, but are they the future, too? There's been some conjecture that the lifespan of OLEDs is shortened by screen burn issues, but we're going to debunk these rumours in this segment.
OLED TVs contain an organic, carbon-based film which emits light when an electrical current is passed through it, allowing for wider viewing angles. OLEDs also differ from normal LCD TVs because, as well as containing the usual red, blue and green sub-pixels, OLEDs add an extra white pixel into the mix, which is what allows OLEDs to create their unparalleled colour intensity.
The current debate currently impacting the popularity of OLED TVs centres on their potential to develop cases of screen burn, with the view that buyers of OLED screens are trading their TV's lifespan for improved image quality and viewing angles.
It is true that OLEDs do have a slightly higher capability to develop screen burn, but it always depends on the actions of the TV's user(s). An OLED TV screen will not deteriorate unless the buyer misuses the technology by placing the TV in view of direct sunlight for lengthy periods of time, or if the user leaves the television paused on an especially bright image for a long period of time.
If users refrain from damaging their TVs by pausing the screen on static components, then they will continue to reap the benefits of superior OLED TVs for years to come. We recommend turning your television off when you are not using it; this will help to prevent image retention, screen burn, and it's also eco-friendly.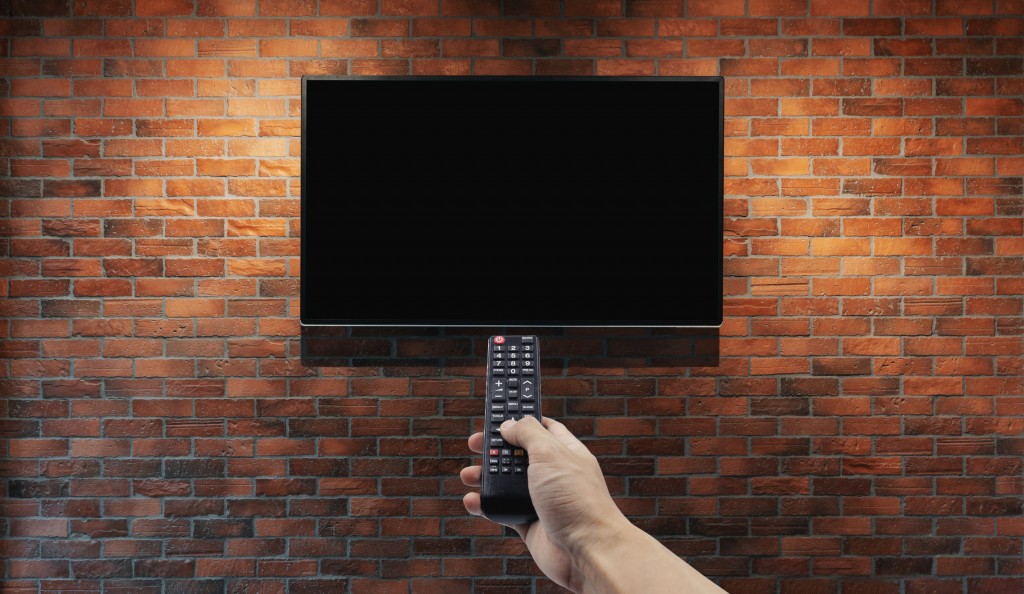 OLED TVs currently provide the best images, but they are up against some strong competition from cheap QLED TVs. QLED TVs use quantom dot technology and backlights to reach brightness levels of up to 1000 nits, which is more than three times the recommended laptop screen quality. QLED's picture quality might not be as strong as the OLEDs, but they usually cost a little less.
PROGRESSION OF 8K
OLED is the present of TV, but 8K is the future. It's true that there is little to no content currently available for 8K sets, but there is hope for change by the time the Tokyo 2020 Olympics come around, which is aspiring for an 8K appearance.
8K TVs are indeed expensive, and realising that only the most elite TV enthusiasts will be able to afford these displays, the future of 8K development is headed towards bigger screens, with the aim of making 8K the ultimate viewing experience.
Television companies recently teamed up to throw their combined efforts behind 8K. The group formed at CES 2019 and is calling itself the 8K Association, including names such as Hisense, Samsung, AU Optronics, Panasonic and TCL Electronics. The future is looking bright, especially since Samsung showcased their 98-inch 8K TV at CES.
MICRO LEDs & MODULAR SCREENS
CES 2019 also brought us screens using micro LEDs from Samsung; the technology boasts super tiny pixels which are very dark when turned off, but very bright when turned on. Micro LEDs are one of the main competitors of OLEDs, but what really sets Samsung's new technology apart is the fact that these screens are modular.
This is going to save money for manufacturers and consumers alike, and it's even eco-friendly. Instead of throwing entire screens away, segments of these screens can be easily swapped out when something goes wrong.
ROLLABLE SCREENS
The LG rollable TV is an innovative space saver that is sure to find its way into homes everywhere in the near future. No longer will blank TV screens populate homes across the nation; smart rollables will show the world how unsightly a blank TV can look when compared to LG's minimalistic TV that puts itself to bed.
Rollable and curved television screens are really making waves, especially at CES this year, as shown by the image below. We don't expect that anyone would want this behemoth in their home, but it is very promising for the future, as it shows the capabilities of present television capabilities.
NO SCREENS?
We're not ready to start thinking too seriously about holographic television just yet, but ever since Star Wars in 1977 the concept of holographic images has captured the public's imagination. It's only natural that holographic technology has continued to worm its way into CES time and time again. Who knows? This technology could be a reality in the distant future.
Personally, we hope that the future of television is in Samsung's modular TVs; they are economical, sensible, and a beautiful viewing experience all in one. Despite Samsung's fantastic innovative progress, we're sure that OLEDs will retain their place on the market for years to come, especially since they're the primary technology used in rollable screens. Whatever the future looks like, you can trust us to provide you with the best cheap LED TVs available on the market today.