There are many important factors and stages that go into purchasing a new TV; you can't possibly go into a store and buy the first one you see, and that's if you choose to leave the comfort of your home at all! Instead, carrying out a little bit of research can go a long way in helping you purchase the best possible TV for you.
There are hundreds of televisions available to buy, from cheap TVs for a bedroom or study, to large-screen sets that can give you a cinema-like experience at home. While it's great to have such a choice available, it can make the decision on what to buy more difficult.
This can be made easier if you have an idea about what you want however, so it's worthwhile asking yourself a few of these questions before purchasing your new TV.
What Size TV Should I Buy?
As the TV market is continually shifting towards larger screens, 40'' is a common size for people to use as their main screen without compromising on quality. Alongside the frames around screens shrinking, you're left with the option of an aesthetically pleasing piece of tech, whether it's switched on or off.
The main thing to consider is the distance you're sitting from your TV, and the room you want to buy one for. Smaller TVs usually make a great option for bedrooms and kitchens, with the size averaging 17-27''. For the living room, the average individual sits 9ft away from the screen, so the average size TV for this distance is 55''.  A lot of it depends on personal preference.
How Do You Choose the Best TV Brand?
There are numerous TV brands to choose from when looking to purchase a new TV. But many consumers will buy from the 'Top Four' brands; Samsung, LG, Panasonic, and Sony. Samsung are the market leaders in TVs, followed closely by LG.
These four brands have plenty to offer in terms of quality, and their reputation has grown due to their consistent innovation over the years.
When's the Best Time to Buy A TV?
There's no better feeling than knowing you've purchased a fantastic TV at an even better price. This is achievable if you know the best times to buy a TV. June is a great time for purchase, as prices tend to be discounted over a wide array of technology products.
You can also notice heavy discounts on TVs around the major sales, including Black Friday and Boxing Day sales. Seeing the TV you want and being patient can pay off, saving you a small fortune.
Even outside of these seasons, you can grab yourself a bargain by looking at clearance TVs.
HD or 4K?
HD TVs have been around for a while now. Full HD enables you to get the best from your Blu-Ray films, so if you're a lover of the Blu-Ray, this is an ideal purchase.
4K TVs, on the other hand, have four times the pixels of full HD models, displaying even more vibrant and detailed pictures (which is also great for gaming, be it by yourself or with your children).
If you're upgrading, a 4K television is a great choice. You can get a high-quality 4K TV for under £500.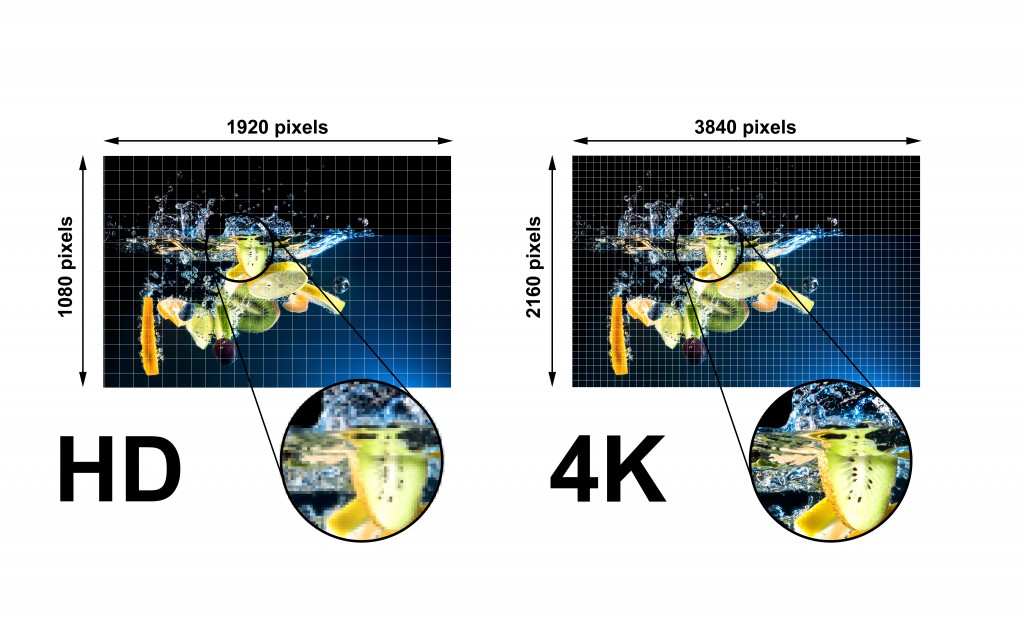 What's My Budget?
A lot of the final decision comes down to budget – you can only purchase what you can afford – but you also want to get the best from your money. There's such a vast variation with TV prices, you can purchase some starting at £100, while others go into the thousands, so starting with a budget is a great first step.
By doing this, you then understand what TVs match the price you have in mind. Nowadays, TVs are better value and you can get more for your money than you may expect.
Most consumers spend around £200-£600 on their TV; it all depends on what you have available to you.
Here at Cheap LED TVs, we are one of the UK's leading suppliers of graded televisions to the wholesale and retail industries. With six Cheap LED TV warehouses nationwide, we're proud to offer a collection service for any product you buy from our website.
Get in touch with a friendly member of our team who are happy to help you with any enquiries.