TV technology is soaring ahead, we're seeing the introduction of 8k TVs, curved screen technology, and a more refined understanding of pixels and how they work. While we are all generally quite happy about the progression of television technology, it is understandable that there would be some TV traits from the past that we might miss. The team at Cheap LED TVs have put their heads together to come up with some of the things they miss about TV sets of the past.

Black and White TVs in the UK
Shockingly, over 13,000 households in the UK were recorded as still using black-and-white television sets, as of 2013. Many of these users are collectors of TV technology, but some reported enjoying the quirks of older televisions. Many are fond of the white dot that stays in the middle of the screen long after the screen has been turned off.
For others, the gadgets and games that can be plugged into an older TV are important enough reasons to keep an older TV. With many modern TV, it is usually possible to find an AV adapter which you can plug in so that you can still play your favourite retro games on a beautifully sleek modern screen though.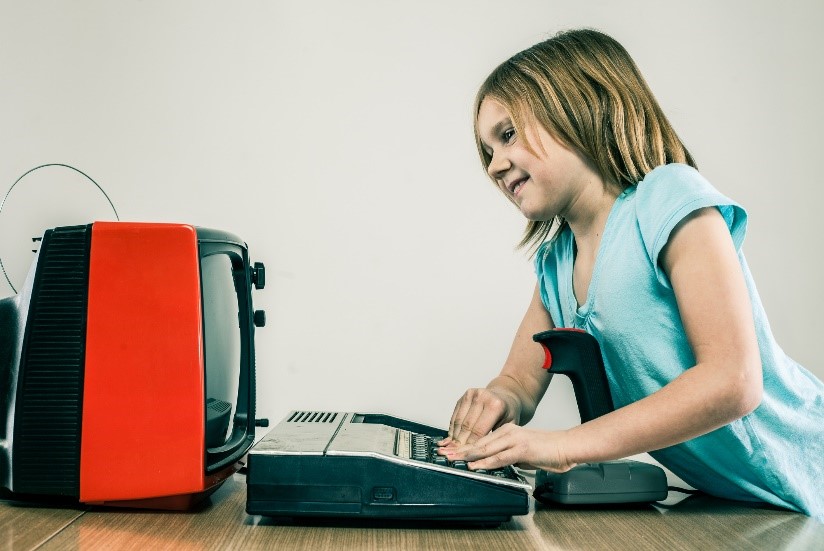 Worried About Knocking Your TV Over
If you've just made the switch from an old TV to a flat screen, you might be worried about how flimsy it looks. And indeed, without a sturdy base, a flat-screen TV can wobble a bit if knocked even slightly but there are plenty of ways around this.
One thing you can do to get around this is to purchase a TV bracket and stick your TV to your wall. By doing this, you will no longer have to worry about the amount of space that your TV will be taking up either – unless you've already lined your walls with shelves, that is.
Alternatively, you could do a little research to find a TV stand that is especially sturdy or place your TV close to a wall. These are worries that no-one had when black-white CRT TVs were in fashion, that's for sure!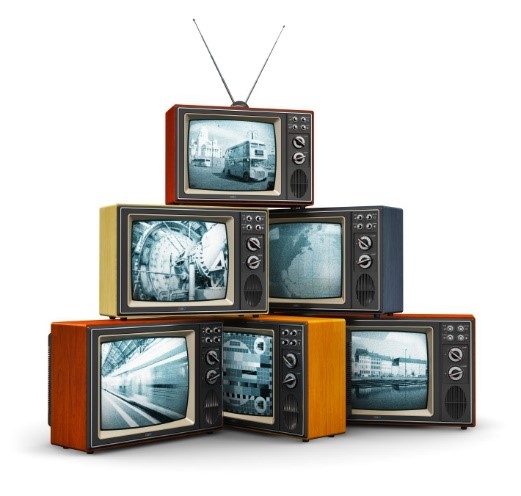 Built-in DVD or VHS Players
It seems like televisions with built-in DVD or VHS players used to be more common in the past, but even some Smart TVs come with built-in Blu-ray players. The lack of interest in 'combi' TVs is part of an increasing awareness that when something breaks in a combination product, it can be harder to fix. For example, it would be harder to fix an integrated DVD player and doing so would cause you to have to send your entire TV off to repair. In contrast, trying to repair a separate DVD player would mean that you wouldn't lose your TV during the repair process.
The Science of Nostalgia
Most of us have been thoroughly acquainted with the feeling of nostalgia at some point or other. Some of us for TVs in particular, but what are the reasons behind why we might hanker for pieces of outdated tech that kids these nowadays might refer to as junk? Well, there are a few reasons actually:
1 – You might have positive memories about technology from the past which you have connected to good feelings. It might really be the good feeling that you miss, but you associate it with the technology you were using at the time.
2 – There was a feature that was convenient that you can't find on modern technology, such as an integrated video player for watching your now outdated VHS collection.
3 – You are more likely to experience nostalgia if you have a particularly powerful memory associated with the object you are reminiscing about. Positive experiences of nostalgia often involve memories of loved ones or times of intense feeling.
The opinions of nostalgia have changed over the years, where once nostalgia was linked with sadness, depression and a desire to return to childhood, nowadays nostalgia is understood to often be a moment of positive remembrance that can be uplifting. For those of us who miss our old TV sets, understanding the value we get from remembering the memories we experienced around an old TV set can be very positive – far from problematic. You can understand more about the history of nostalgia by watching this video below:
As Marie Kondo herself said, if it brings you joy – keep it! There are many collectors out there who find a lot of joy in their collections, so we understand if you're keeping an older TV for the memories. On the other hand, we're sure that you'll love making some new memories huddled around one of our gorgeous cheap LED TVs too, so don't wait to buy the latest in TV technology with us.